Suzie has arrived! Inso finished painting her today and has sent this pic over: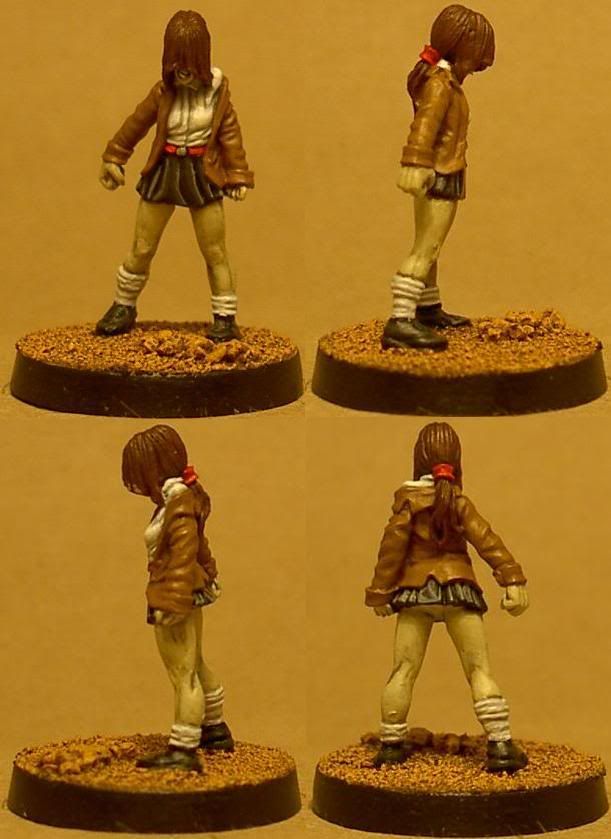 The colours are in a similar scheme to the WWII German Youth Army. It will go with the Drones in an abstract sort of way. On a similar note, the second Drone is on Inso's painting table and is also nearing completion...the funny thing is, it will look almost the same as the first one (as good Drones all look alike...don't they?) except for the helmet badge.
You never know, the second Drone may be finished for tomorrow but if not, there are plenty of other pix to show off. See you tomorrow.