I have been sent a small update on the big tank project. Inso has been starting to add a bit of shape to the turret: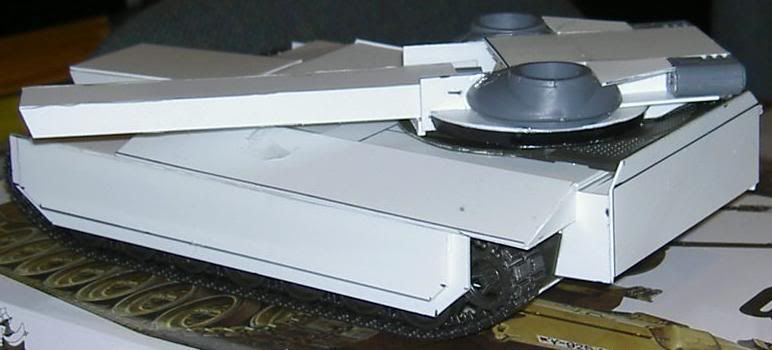 The basis for the outer gun cover is in place and the grey bits on the side are where the close defense turrets will be going. The curve from the rear grey bits on the turret will blend in with the side grey bits (in time) and the turret base will slope up towards the side turret mounts.
The middle of the turret will be higher than it is at the moment but not very much.
More soon!
Catch you later!