Inso has recently returned from visiting his family after a six hour round trip and is pretty tired after the drive. He has sent this pic over so he has been able to do a little hobby work today but says that he is definitely having a night off and going to bed early: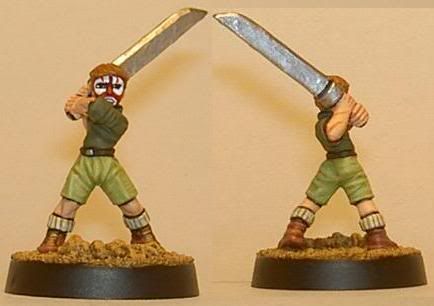 The pic is of the fifth mystic warrior, Pete...well he's going to join them even though he doesn't happen to be wearing the robe!
Apart from that, there is nothing more to add. No parcels, no E-bay bids and no other painting.
There are plans afoot for a drop ship...but you don't want to know about that...do you? It will be called a Pilum (like the Roman javelin) and will carry up to 16 troops...but that's enough of that; you wouldn't be interested in knowing what it looks like...
Catch you later!