Today I have a few pix sent over that can only mean one thing...Inso is thinking about Grymn again!
First up is a montage of a Grymn Drop Trooper (Heavy Infantry/Storm-Trooper). Inso has used base coats and his new 'Devlan Mud' wash on this one to make it dark and business like. He says that the green on his fatigues will be highlighted one stage further and the visor will be toned down a bit but apart from that he's fairly happy with the results. See for yourself:
Next up we have a few pix of Inso's recent tomfoolery. He read a post over at the Forum of Doom and decided to buy five of these: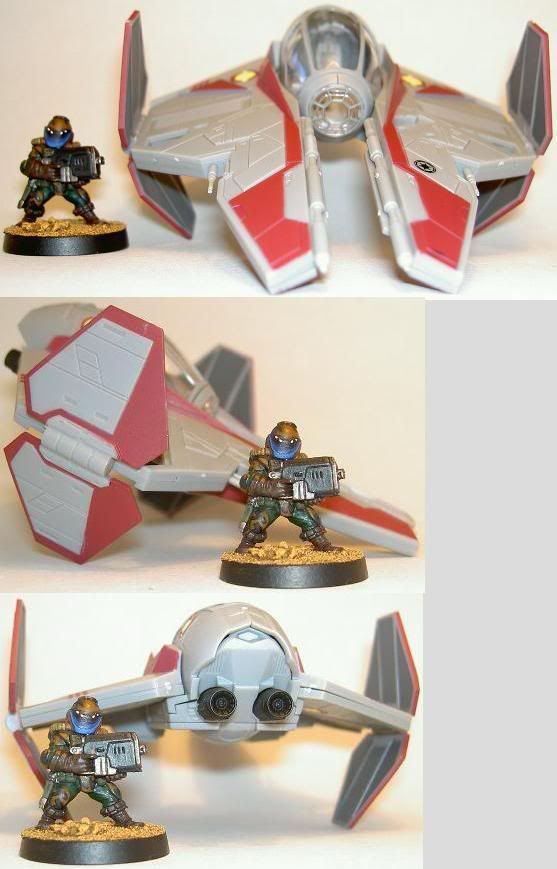 As you can see from the pic below and above, they are perfectly scaled for Grymn. Inso has yet to decide exactly how much he will convert them but in his own words "they were worth buying just for the cockpit pods". In the future there will be a squadron of five Grymn Fighters flying about. For information purposes, the kits are from Revell and are the pocket Easy Kits. This one is Obi-Wan's Jedi Star-Fighter.
Look at poor Obi-Wan...He seems to have had one too many at the Cantina! I reckon he's just a little bigger than 1/72nd scale.
This is what he came up with when he bought the Arc 170 Pocket Easy Kit: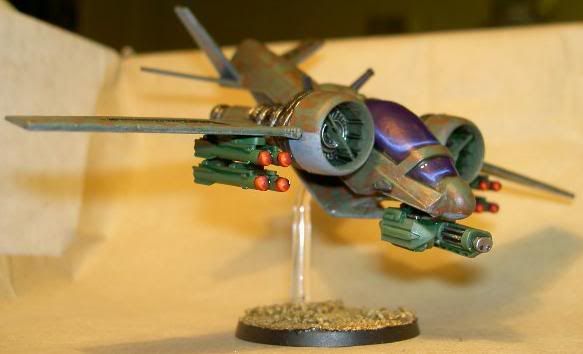 Well...catch you later!